How our blog got its name
Sidney Hillman was a powerful national figure during the Great Depression, a key supporter of the New Deal, and a close ally of President Franklin D. Roosevelt.
When the rumor spread that President Roosevelt ordered his party leaders to "clear it with Sidney" before announcing Harry S. Truman as his 1944 running mate, conservative critics turned on the phrase, trumpeting it as proof that the president was under the thumb of "Big Labor."
Over the years, the phrase lost its sting and became a testament to Hillman's influence.
It's hard to imagine a labor leader wielding that kind clout today, but we like the idea—and we hope Sidney would give thumbs up to our blog.
Close window
Bloomberg News Wins January Sidney for a Tale of Two McDonald's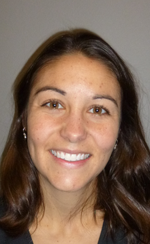 Leslie Patton of Bloomberg News has won the January Sidney Award for her eye-opening joint profile of a McDonald's fry cook and the CEO of the company. The fry cook, Tyree Johnson, would have to work over 1 million hours a year in order to earn as much as the former CEO of McDonald's, but in fact, he's lucky to get 40 hours a week because neither of the two McDonald's restaurants he works for will give him full-time hours.
Patton shows how the fast food industry is typical of our increasingly unequal economy that generates historic profits for executives and investors while leaving ordinary workers behind.