April 30, 2014
#Hillman2014:Web: "Sea Change: The Pacific's Perilous Turn"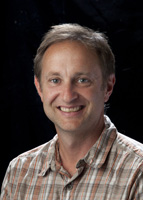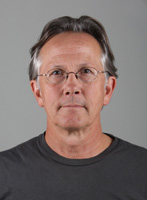 Craig Welch and Steve Ringman have won the 2014 Hillman Prize for Web Journalism for "Sea Change: The Pacific's Perilous Turn," published by the Seattle Times and supported by the Pulitzer Center for Crisis Reporting. 
The pair travelled the world to document the toll of ocean acidifcation, a little known but devastating side effect of climate change that threatens coral reefs, fisheries, jobs, and food supplies worldwide.
Welch's elegant science writing and Ringman's arresting photos depict what acidifcation has already done to the Pacific and point to an even more dismal future if action is not taken. Their reporting was enriched by innovative web-based features and social media outreach. 
To report a story that is taking place largely underwater, Welch and Ringman became certified scuba divers, despite having no prior diving experience. 
Welch has been covering the environment for the Seattle Times for 14 years, garnering several journalism awards. He is the author of the book Shell Games. Ringman is a 20-year veteran of the Times. His award-winning coverage of the renewal of the Elwa River became part of the book Elwa: A River Reborn.  
This is another in a series of profiles of the winners of the 2014 Hillman Prizes. These prizes honor journalism in service of the common good. Follow us on twitter at @sidneyhillman, Craig Welch at @CraigAWelch, and Steve Ringman at @sringman. Use the twitter hashtag #Hillman2014 to find out the latest buzz on the Hillman Prizes , including our upcoming awards ceremony on May 6 at the New York Times Center. Use #Hillman2014 to tag your tweets about the Hillman Prizes. We want to hear from you!